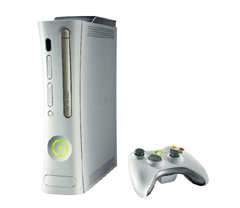 Our winner will be notified by a text message (03/31/06).
411sms Sweeps - Win an XBOX 360

Okay, we all want one. So we got our CEO to give two away. Everytime you perform a 411sms search, you are automatically entered in our xbox draw. The winner will be announced on March 31st, 2006 (extended due to popular demand). Enjoy our service.
How to Enter
Save 310-904-3113 on your cellphone. (You have to show this when you win)

Do any 411 search from your cellphone
Ex: text 'taxi' to 3109043113

Your results will be sent to your phone and you are added to the draw. Simple, uh.

Multiple entries are allowed per cellphone but you are limited to one entry per day.